Kang Yi Met with Márcio Pochman, Director of IBGE
On the morning of September 14, Kang Yi, Commissioner of the National Bureau of Statistics of China(NBS) , met with Márcio Pochman, Director of the Instituto Brasileiro de Geografia e Estatistica (IBGE), and his delegation in Beijing.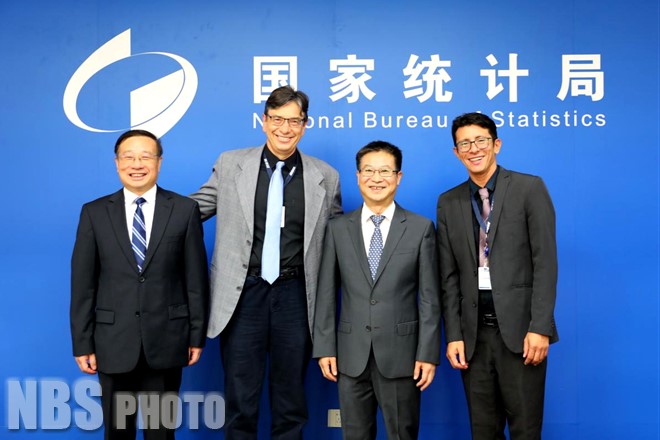 Kang Yi welcomed the delegation led by Director Pochman, and expressed that Chinese and Brazilian statistical organizations have close communication and exchanges under the BRICS cooperation mechanism for a long time, which is marked by sharing statistical concepts, methods and experiences, and collaborating in producing the BRICS Joint Statistical Publication to contribute to the economic and social development of BRICS countries. With the rapid process of digital technology, the NBS of China has been committed to advancing the modernized reform of statistics, and stands ready to achieve further exchanges and cooperation with the IBGE for mutual learning of excellent experiences and practices, and promote the common development of statistical undertakings.
Pochman expressed his gratitude for the warm reception of the NBS of China. He pointed out that in the midst of the fast-developing digitization and informatization course, the IBGE is facing challenges in population census, new business statistics and the like. Therefore, he hopes to further deepen cooperation with the NBS of China, engage in cooperative discussions on areas of common concern of both sides, strengthen experience exchange, and popularize relevant cooperation results to other BRICS countries for the common improvement of statistical capabilities.